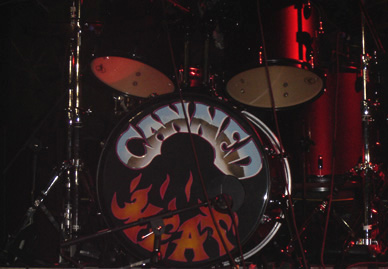 Canned Heat
Route 66
Canyon Country, CA
Nov. 12, 2006
By Lucky
(SugarBuzz Hollywood)
Photos By Lucky
"I'm goin' up the country, baby don't you wanna go? I'm goin' up the country, baby don't you wanna go? I'm goin' to some place where I've never been before."- Canned Heat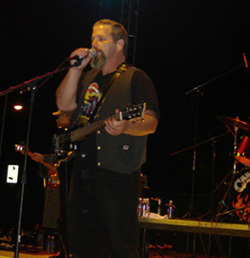 Well actually, I have been there before, Canyon Country, CA where the annual Love Ride after party takes place at Route 66. Not the highway mind you, but a cool ass 50's type dinner that is known for good food and good times.
And tonight is no exception as the entertainment is being provided by the all time classic boogie band Canned Heat. That's right, Monterey Pop Festival Canned Heat. Woodstock Canned Heat. You get the idea. Of course the players have changed during the years, but the entity of Canned Heat lives on thanks to the dedication and devotion of legendary drummer Fito De La Parra. (Canned Heat member since Dec. 1, 1967)

Blasting the boogie full tilt, Canned Heat opened the set with "Bullfrog Blues" signaling to the longtime and first time Canned Heat fans that the "how to" boogie rock class was in session. Lead bluesman Robert Lucas was at the helm with his personalized brand of blues. I was glad to see that he did his own bag, and it fit Bob Hite's void well. (Founding member, Bob Hite, died of a heart attack at The Palomino Club in North Hollywood, CA on April 5, 1981.)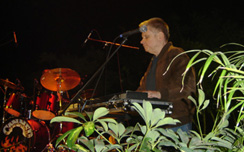 Roaring out of the Fender Amps came what was probably one of the first anti drug songs to be composed, "Amphetamine Annie". This classic from the band's second album entitled "Boogie with Canned Heat", has been a mainstay in set lists throughout the years, and never fails to get the crowd a dancing.

But what got me dancing with chills running up and down my spine was "On the Road Again". As soon as I heard the opening signature, I grabbed the closest hottie biker babe next to me and it was the 60's all over again. Tonight the band was joined by a guest performer on keyboards, and sure as shit I couldn't catch this guy's name, but he emulated the falsetto vocals of Canned Heat Co-founder Alan "Blind Owl" Wilson with right on accuracy. (Alan sadly committed suicide on the hill behind Bob Hite's Topanga Canyon home on Sept. 3, 1970. He was 27.)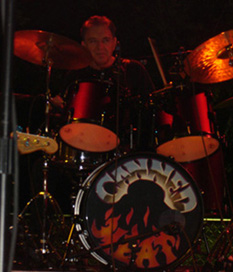 Exchanging vocal duties between Robert, Bassist Greg Kage, and the mysterious keyboard genius, Canned Heat turned it up with smash after smash including "Stranger", "So Sad the World's In a Tangle" and "'Till The Money Runs Out".
I hope that biker babe liked me cause I dragged her back to dancing when the classic of classics, "Going up the Country" roared in. If you breathe oxygen, and have not heard this song somewhere in your lifetime, you live on Mars. This song was the anthem of Woodstock and has been on continuous radio rotation for almost 30 years. It's also been on a zillion commercials as well.
Dedicated to the evening' theme, "Harley Davidson Blues" kick started some hoopla amongst a few clubs whom by now had more than a few beers. All in good fun though as I must say that all in attendance were really cool and acted with manners toward all they encountered. This is more than I can say about some other shows I have been to where idiots prevail.
Keeping with the blues motor theme, the band treated us with a rocking rendition of David Lindley's hit "Mercury Blues". Stand out guitar work from Barry Levenson soared high into the night.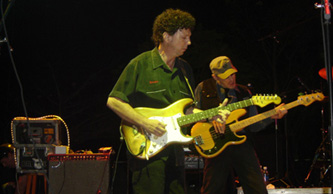 The upcoming festive time of year was celebrated with "Santa Claus Is Back in Town". Truly incredible keyboard work honkey tonked the shit. The band truly was getting their kicks from this offering. And I must say it got me geared up.
Giving us a dose of swampland mojo, we got a spicy heaping helping of "Creole Queen", and then the band played their biggest hit of all time, "Let's Work Together". This Bob Hite classic sounded as good as ever and recognition sparked throughout the encampment. I could see everyone going, "oh hey, I remember this song".
An unexpected encore came in the form of "Same All Over" from their 1969 release, Hallelujah. It struck me that this song was as pertinent today as it was oh so many years ago. I had this song stuck in my head well into the morning sunrise of the next day.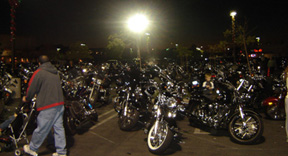 Well it was cold and it was time to hit the road, and much to my surprise that hottie biker babe actually wanted to come home with me and rock my world. Look out mansion on the hill. Life is good.

http://www.cannedheatmusic.com