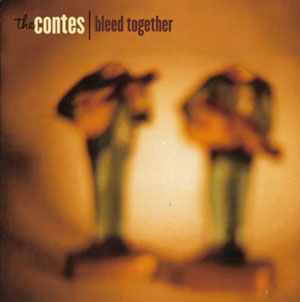 The Contes

Bleed Together

Thunderdog Recordings 2003

Christopher Duda
(SugarBuzz Toronto)
SugarBuzz Magazine

Most of you might know of Steve Conte as the cat who is filling the large boots of Johnny Thunders in the current line up of the New York Dolls (and doing a damn fine job!). Well let me tell you this guy never sleeps; he lives and breathes rock and roll. It would be easier to list whom Steve has not played with and even so, it is probably just because they are deceased. That being said his brother is no slouch either! Take a look at their website to see who they haven't played with.

This brings me to Steve and John's project together under the obvious name- The Contes!

With all the experience the two bring to the table, it is no surprise that this CD is an exceptionally well crafted, highly polished gem. Sounding heavily influenced by 60's British rock and roll (think Beatles and elements of the Kinks) with a fine twist of (Italian) soul.

These siblings could probably sit back, compose songs for other artists, and live off the royalties! They are that good. That being said it is surprising why tracks off this CD are not staples on the radio. Each composition is uniquely different yet they all contain insightful lyrical content steeped with contagious melody. Although each song could be seen as an entity upon itself, it can easily be deduced that a lot of thought was put into song order. This lends to the overall feel of the whole release.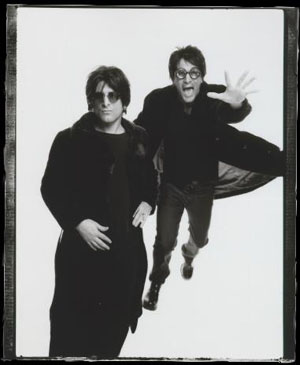 The Contes are masters at blending influences and putting their own feeling into each and every track. When the whole CD is digested, you only then realize that you have taken a journey down the well-travelled road of rock and roll played through the soul and blood of The Conte brothers.

http://www.thecontes.com
http://www.myspace.com/steveconterocks
Back to The Shug