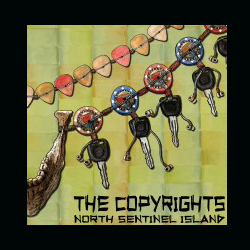 The Copyrights
"North Sentinel Island"
Red Scare Records 2011

By Rich Cocksedge
(SugarBuzz UK)
SugarBuzz Magazine
My only previous experience of The Copyrights was their Learn The Hard Way album from 2008, which had some pretty good pop-punk songs on but didn't really stand out as something worth flipping out for, given the plethora of similar sounding bands.

With North Sentinel Island it appears that The Copyrights have bolstered their sound a bit and in the process slowed down a bit, giving the impression that the breakneck speed which they favoured has been eschewed for songs that have a bit more substance as opposed to sticking to a particular formula. Rather than knocking out straightforward pop-punk, the songs here contain less prescribed components and this goes some way to distinguish this from what I've heard from the band before. Dare I say that they've matured a bit?

As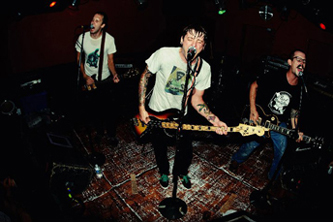 the foot has come off the pedal slightly the songs seem to have acquired more structure allowing more quality harmonies to shine through in the vocals as well as creating a piece of work which is varied and likely to have more longevity, certainly as far as I am concerned. It must be noted that the production on North Sentinel Island is pretty spot on – it's clean and crisp without being overdone.

"Trustees of Modern Chemistry" kicks off the album with a really cracking guitar that leads into a harmonious song that contains the odd stop/start moment which fits in really well. Songs to actively seek out include the single "Crutches", "Hard-Wired", "Sleep Better" and "Scars".

Unfortunately the review version of this was via download so I'm not really able to give much insight into the lyrics but whatever they are they're well sung and have plenty of sing-along parts if you're that way inclined.

So what we have here is yet another band probably raised on a steady diet of Screeching Weasel which has now overtaken their heroes, based on respective current releases.

Btw, it's worth checking out North Sentinel Island on Wikipedia – quite an interesting place, and probably one that has fewer problems than most other places in the

world.