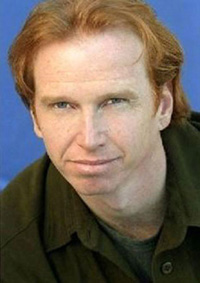 on the record with...
Courtney Gains
By Freekshow
(SugarBuzz Hollywood)
SugarBuzz Magazine
I recently had the opportunity to conduct an interview with Courtney Gains, who has achieved multi success in the film industry starting in the 80's with a variety of film roles. His most notable role was Malachai in the Stephen King horror classic Children of the Corn and also appeared in a number of blockbusters including Back to the Future, Can't Buy Me Love, Colors, The 'Burbs & Memphis Belle.

His most recent credits include Sweet Home Alabama, Dorm Daze (which he is also executive-produced) and Desolation Canyon, as well as a cameo in Rob Zombie's Halloween remake. Gains has also guest-starred on several television shows including Seinfeld, In the Heat of the Night , Tales from the Crypt , ER , JAG, Pacific Blue , Nash Bridges , Diagnosis Murder , Charmed , Alias and The Guardian.

Aside from his success in the film industry, he is also a producer and a musician, and has released a solo album of rock, folk and blues music in 2000, featuring guest appearances from Slash and Matt Sorum of Guns N' Roses.

SUGARBUZZ: What got you interested in acting?

COURTNEY GAINS: Got the bug at age 6. The first play I ever did I felt right at home.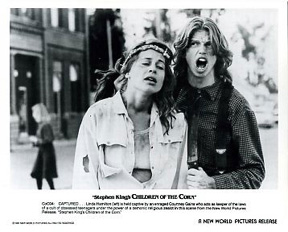 SB: How did you get the role of Malachai in the "Children Of The Corn" film?

CG: I pulled a fake knife at the audition and scared them to death.

SB: What got you interested in playing music?

CG: Most of my idols growing up were Rock Stars, and I started playing guitar at 13.

SB: Who is your biggest influence in music?

CG: Many influences, my Dad listened to jazz, my brother 60's rock, and where I grew up 50's oldies was king.

SB: Who is your biggest influence in film?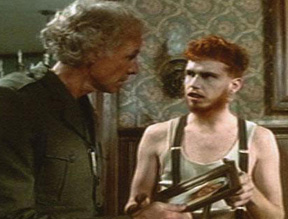 CG: Method actors like Brando, Dean and Mote Cliff.

SB: From your perspective, what do you like least about the film & music industry?

CG: Too much focus on looks and not enough focus on talent.

SB: What do you consider your greatest professional achievements?

CG: Lasting 20 plus years in Hollywood.

SB: How did you become involved w / Slash & Matt Sorum of Guns N Roses?

CG: I was dating a girl who was Matts girlfriends best friend, he liked my voice and wanted to record something, and he got Slash to track the lead guitar for it.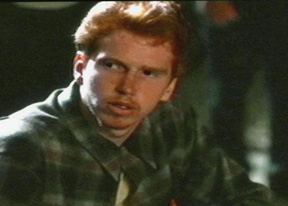 SB: How did you become involved w/ Real U Films & Real U Masks?

CG: I met the owner Rusty Slusser at a Haunt Con and thought his product was amazing. One thing led to another and I produced THE REAL DEAL and became the Official Spokesperson for REALUMASKS.COM .

SB: Do you have any words of advice for anyone who wants get involved in the film industry?

CG: You gotta love it!! If an actor be prepared, study so when you get your shot you are ready. If being a crew member, be prepared to work 14 hour days, at least.

SB: What profession other than film & music would you like to attempt?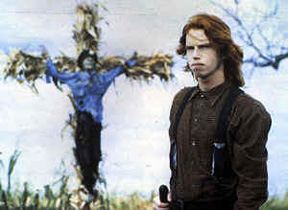 CG: I think that is enough!! But if I had to I would become a child therapist.

SB: If you could change anything in your life right now, what would it be?

CG: Now we're getting deep! Wow..... As a whole just taken better care of myself.

SB: Any last words of wisdom or advice for your fans?

CG: Follow your bliss.....…:)