The Go
Instant Reaction
Wizzard in Vinyl 2005 (Material originally released - 1979 to 1982)
By Christopher Duda (SugarBuzz Toronto)
SugarBuzz Magazine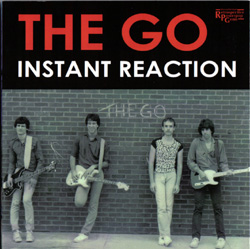 Have you ever had one of those bad days when situations at work just snowball out of control? You tackle one problem only to discover another. Well if it were not for music, I don't know where I would be in this life. Music can fill in large voids and bring you places that most designer drugs makers would only dream that they could capture. This brings me to The Go. I was more than happy to blare this CD on my way home from work; let me tell you!
The Go are one of those great-lost power pop bands that have at last been released on cd. Never failing to excite, this release comes from the great Wizzard In Vinyl label out of Japan (I canít stop praising this label!).
Jangley guitars and a driving back beat will keep you Powerpop enthusiasts coming back for another dose. Reminiscent of bands such as "The Beat", The Raspberries, Cheap Trick, and The Shoes etc (I could go on and on-pick your fave Powerpop band and insert here). Yes, The Go are that good.

Now, stop interrupting me and read on! This CD is comprised of the original Instant Reaction 7" (which probably sells for a hefty sum on ebay), as well as 20 other timeless treasures from the period of 1979 to 1982. The Go fall into the category of one of the bands that got away. Some record label execs were caught snoozing! Powerpop nirvana and definitely a CD to take to a deserted island.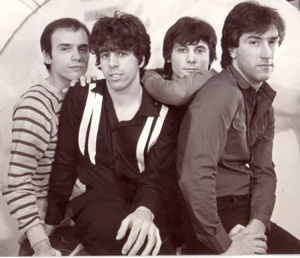 10 striped t-shirts out of 10!