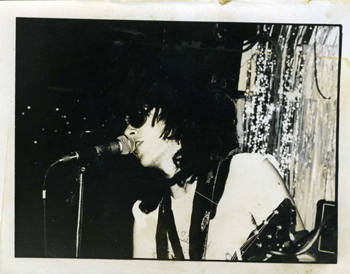 Jeff Drake
By Geordie Pleathur
(SugarBuzz Nation)
SugarBuzz Magazine
KING OF COOL....Geordie Pleathur Interviews Hollywood Rock'N'Roll Legend, JEFF DRAKE!

So, my good friends...I'd briefly flirted with the idea of posting this piece at one of our various sister-sites, because the Sugarbuzz art department, sometimes, gets a bit backed-up, with all the top-notch, hot, new, underground correspondants, efficiently submitting educational and informative "local rock" essays from all around the globe, but then, I got to thinkin'...it's been at least, a good thirty, or forty minutes, since any of us Sugarbuzzers have written anything new about THE JONESES, for the SHUG, and really...where else does another piece on THE JONESES belong, besides here at the home of trashy Hollywood punk'n'roll, the mighty Shug?!!! As you regular Shug-stars are well-aware, many of my esteemed colleagues and I are all hardcore, dedicated, life-long, fans of the JONESES, around here, and chances are, you are, too...I know it's sort of like preachin' to the choir, here, and maybe I could've had a better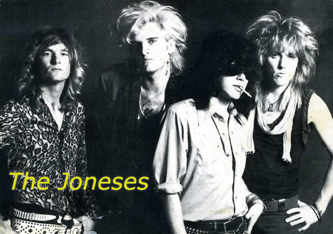 chance of turnin' another greasy, middle-class, emo kid onto 'em, and shiftin' another half a dozen copies of their re-issues for FULL BREACH RECORDS, if I posted this on one of theother more, "punky emo" -oriented sites, but I gotta go with my gut-instinct, that tells me Jeff's words have the maximum chance of reachin' the broadest base of his true fans, right here, at home. Some of us revere THE JONESES as one of the all-time great Hollywood trashy, glammish, punk'n'roll groups, along with the Gun Club, Hangmen, and Tex and the Horseheads! The JONESES' last gig was billed as their "LAST SHOW", but I think I remember Jeff previously retiring the Joneses, like, ten, or twelve, years ago! David Bowie started retiring in '73, Ozzy is just now hittin' the boards, again, later on this month. I think the Damned called one of their more recent farewell tours the "Really, We Must Be Going...Tour". So, who knows, right? It's rock'n'roll...we can all hope to see another debonair JONESES comeback, in the future, in the meantime, we have the records, and loads of boss videoes of Drake And Company in action on Youtube...Lotsa folks (okay, at least, me 'n' Iris...) keep pining for an AMANDA JONES reunion! C'mon, Mandy!!! Do it for the kids! Anyways, to commemorate his latest retirement, and just because we always like to interact with the frequently kind and lovely, JEFF DRAKE, who's candor and insights are always remarkably entertaining, and brimming with historical import...we pestered him into graciously answering a bunch of our questions, on behalf of all you Joneses fans and sleazy punk'n'roll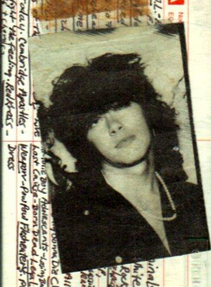 die-hards, so Without further ado, we humbly present you with the following....

SUGARBUZZ MAGAZINE: I know that folk-heroes don't always get to live in the lap of luxury, and the Joneses were too terrifyingly real for the corporate labels, but have you ever reconsidered working with Steve Jones again, now that you both appear to be more stable? He seemed to do good work on Buck Cherry's commercial debut, as far as maintaining a dirty rock sound, but still being playable on the radio...Has he had you guys on his radio show?

JEFF DRAKE: I haven't had any contact with Steve Jones since about 1982. I'm sure he has no idea who I am.

SUGARBUZZ MAGAZINE: Why didn't Amanda Jones make more albums?

JEFF DRAKE: I thought Amanda Jones was a really good band. I'm surprised that people who like the Joneses don't like that band so much. So much of it is really similar, in my mind. The reason the band broke up is because I got strung out on heroin again, and had to go into this rehab that the Musician's Union sent me to in Palm Springs. As soon as I got outta there, I got strung out again, and I wasn't really able to keep it together.
SUGARBUZZ MAGAZINE: What is the beautiful and talented, Mandy Brix up to, nowadays? Wasn't she married to Duff? Did you know him?
JEFF DRAKE: Mandy's happily married, with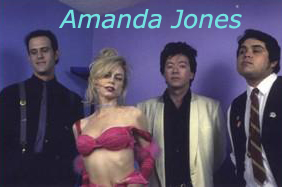 a couple of kids. Just being a very glamorous housewife. Yeah, she was married to Duff for a short time, right when his band was huge. I knew all the guys in that band. I always thought Duff and Izzy were okay.
SUGARBUZZ MAGAZINE: What do you remember about gigging with the Darlings? (Paige Darling's band, not to be confused with Simon from the Unattached and Kelly from the Bristols country-punk Boston band; or the macho Avenged Sevenfold corporate metal dudes...)

JEFF DRAKE: I think we did several shows with the Darlings.They were good shows. Both bands were popular at that point, both had girl singers, so it fit. I had a good time.
SUGARBUZZ MAGAZINE: What happened with the label-did he just kinda quit makin' records after he broke the White Stripes?

JEFF DRAKE: Are you asking about Greg Shaw from Bomp!, or John Mermis from Sympathy? Amanda Jones was on Bomp!, and Greg Shaw passed away, awhile back. The Joneses put out a collection on Sympathy. I think John Mermis just retired.

SUGARBUZZ MAGAZINE: Who else was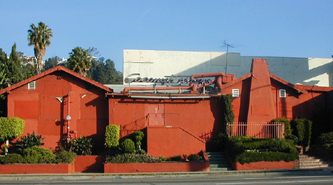 in Amanda Jones over the years, and what were the highlights?

JEFF DRAKE: Well, me and Mandy. My good friend from Huntington Beach, Keith Michael, played bass; and Sean Antijon and the late Brian Walsh played drums. There were a lot of highlights in that band. Greg Shaw signed us after our first show at the Coconut Teaszer. We recorded some demos at the Morrison Hotel in downtown L.A. and played a Halloween show there. We were the house band on Friday nights at the Teaszer for a while, that was fun.

SUGARBUZZ MAGAZINE: What do you recall about Brian Walsh (R.I.P.)? Wasn't he also in Slow Motorcade, and the Leif Garrett band?

JEFF DRAKE: Brian was a great drummer, but it was obvious he had a lot of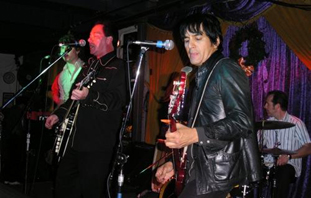 problems. He seemed very unstable and not very happy. I think he was in Slow Motorcade, but I don't know about Leif Garrett's band. You'll have to ask somebody else about that. I do remember, just after he took his own life, that the talk on the street was that "The guy from Amanda Jones committed suicide". Everybody thought it was me. A buddy of mine called me to let me know. I told him I was pretty sure it wasn't me.

SUGARBUZZ MAGAZINE: Aren't you friends with the writer, Iris Berry? Have you and Greg Kuhen ever thought about producing a record for her, and wasn't there talk some years ago, about you maybe doing a duet with her for your long awaited "Pin-Ups" long-player?

JEFF DRAKE: Iris is like my sister, only we're not really related to each other. 'Back awhile, everybody thought we were brother and sister cause we looked so much alike. She looks way better than I do, now.
SUGARBUZZ MAGAZINE: Who's currently in the Joneses? Aren't Kuhen's sons involved? Eden from Motorcycle Boy?

JEFF DRAKE: Well, there is no Joneses, currently. The last line-up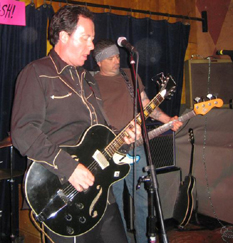 was myself, Jeff Drake, Greg Kuehn played piano, his son Elvis played guitar, Eden Knievel from Motorcycle Boy played bass and Mike Sessa played drums and Pat French played harmonica. A couple of times, Elvis' brother, Max, played the drums, when Mike couldn't make it.
SUGARBUZZ MAGAZINE: Do you guys ever play SXSW? Was that show billed as the last show really the last show?
JEFF DRAKE: We never played S X SW, but we did play in Austin, a couple of times. The last show really was the last one, unless there's another one, sometime, that I don't know about yet.
SUGARBUZZ MAGAZINE: Do you still like old fifties music like Chuck Berry and Hank Williams?

JEFF DRAKE: Of course, I like stuff like that. Why wouldn't I? Some of the best music ever has come out of the '50s. There was all this cool stuff, blues, country, r&b, doo wop, early rock n roll, and they were all borrowing from each other. And the records from back then sound so cool. People can't even get that kinda sound now, even with all the technology available.
SUGARBUZZ MAGAZINE: Who were your favorite seventies glam bands?

JEFF DRAKE: The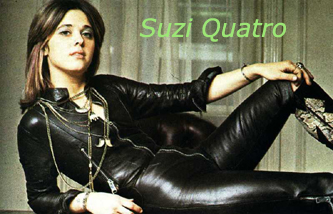 New York Dolls, Mott the Hoople, Roy Wood's Wizzard, Suzi Quatro, The Sweet, Roxy Music. That was another great period. So much of it was retro...and Roy Wood, and Roxy were like, retro and progressive. Back then, even bands that weren't necessarily glam bands were glammy, like the Stones, fer example.

SUGARBUZZ MAGAZINE: What do you think of Motorcycle Boy?

JEFF DRAKE: I really like Motorcycle Boy.They're nice guys, Eden is a really good friend of mine. Their shows are a lot of fun.

SUGARBUZZ MAGAZINE: Have you heard the Batusis?

JEFF DRAKE: No.

SUGARBUZZ MAGAZINE: Have you ever met Shane Williams from Flipside magazine?

JEFF DRAKE: Of course, Shane is a good friend of mine. We have certain things in common. In fact, as soon as I finish this I gotta do an interview for Shane.
SUGARBUZZ MAGAZINE: Do you know Brother Wayne Kramer from the MC5?

JEFF DRAKE: No, and I don't care for the MC5.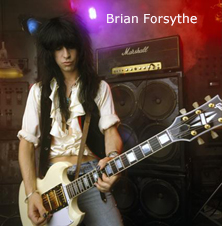 Sorry.

SUGARBUZZ MAGAZINE: Who were the Injectors?

JEFF DRAKE: The Injectors were a band I put together right after Amanda Jones broke up. I was calling around trying to book shows, but no one would book the band unless I called it the Joneses. So the Injectors never did a show.
SUGARBUZZ MAGAZINE: What do you think of Brian Damage Forsythe from Kix, and the Purple Gang?

JEFF DRAKE: I think Brian's a nice guy, and a great guitar player. I saw him play "Stop Breakin' Down" with the Purple Gang and he sounded like two guitar players. I asked him to play with me, but he said "No".
SUGARBUZZ MAGAZINE: Same, here! How do you get along with Paul Mars from L.A. Guns, the Mau-Maus, etc.? I loved his record with Jo Dog from Dogs D'Amour! Are you two still pals?

JEFF DRAKE: Well, I never see Paul anymore, but I do get Facebook messages, every once and a while.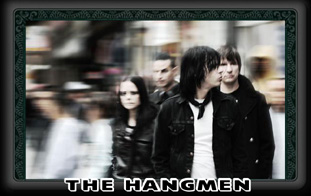 SUGARBUZZ MAGAZINE: 'Ever hear the Ultras?

JEFF DRAKE: No.
SUGARBUZZ MAGAZINE: Do you like the Hangmen? Did you know Amy Wichmann (R.I.P.) from Miniskirt Mob-was she really Elvis Presley's daughter with a Vegas showgirl?

JEFF DRAKE: Yeah, I do like the Hangmen. I've known Brian about 25 years, and he's a nice guy, who has a good band.

SUGARBUZZ MAGAZINE: What was it like opening up for Missing Persons?
JEFF DRAKE: It was strange. It was our very first show, we'd only been together about two weeks. The singer was all Diva-like, and kept saying things like, "No pictures!". It was a strange bill, but we went over well.

SUGARBUZZ MAGAZINE: What do you like so much about Oasis?
JEFF DRAKE: I pretty much like everything about
Oasis. They're a good rock band, guitar driven. You gotta love their attitude. I can really relate to the two brothers in the same band dynamic. Volatile.
SUGARBUZZ MAGAZINE: What about the Records?

JEFF DRAKE: The Records are a great power pop band. I was into them as soon as I heard "Starry Eyes" for the first time. Then they played on the "Midnight Special" in like, the fall of 1979, and I remember not being able to wait until that show aired. I wasn't disappointed. Their second album was disappointing, though. But I still listen to them all the time.
SUGARBUZZ MAGAZINE: Who are some other under-rated bands that time forgot?

JEFF DRAKE: They're getting more well known now, but for like 15 years, I was the only one I knew who had ever heard of the Hollywood Brats, and I got that album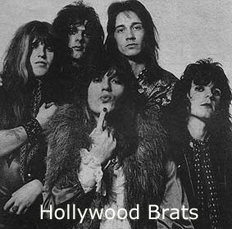 when it originally came out in the early '80s, I think. I know I had the "Then He Kissed Me" 7" in like, 1980.
SUGARBUZZ MAGAZINE: Please discuss the recent surge of Joneses-Mania. The fans, the label, the press, the shows. The kids all love you! Do you make money merchandising?

JEFF DRAKE: I'm not sure what to think of the recent interest in the Joneses. I'm amazed people still care after all these years. The fans are incredible. They really are a devoted bunch. The label, Full Breach Kicks, did a good job, I thought, with their reissues of all the old stuff. Josh, the owner, was obviously, a fan. I've always thought that the media has been overly kind to me through the years. That has a down side, in that sometimes, it feels like it's hard to live up to expectations, when people write such over the top stuff about you. The shows were insane, some of 'em, kids going crazy, and most of 'em weren't even born when most of the stuff was recorded. Their enthusiasm never fails to impress me.
SUGARBUZZ MAGAZINE: What was it like working with those Humpers, on the highly under-rated VICE PRINCIPALS record? Ever been to Billy's barber shop? How's your brother Scott "Deluxe", and will you two reunite for another Vice Principals record?
JEFF DRAKE: The Vice Principal's days were really creative, I guess. I thought that was a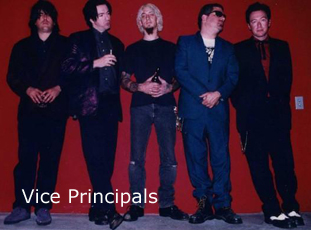 really good record. There was a lot of other stuff going on, though. Me and my brother were at loggerheads most of the time, at the end. I've never been to Billy's barber shop, but if he cuts hair anything like he plays guitar, he's gotta be a good barber.

SUGARBUZZ MAGAZINE: Agreed!....Looking back at your origins, amidst the country-punk and early skate-punk scenes, and watching the metal-heads high-jack the Joneses' whole vibe for eighties hair-metal...jail for bank robbery...managed by Danny Sugarman, courted by major labels...What were the peaks and valleys? Any regrets?
JEFF DRAKE: My only regret is that I never got rich, not yet, anyway.

SUGARBUZZ MAGAZINE: Are you ever sad about not "going metal"/selling out/cashing-in on the eighties Motley Crue/Guns N Roses gravy train? Or are you alrite with being a beloved cult hero, minus the divorces from super-models, platic surgeries, swimming pools, and Starbucks coffee-bars in your kitchen like Tommy Lee on "Yo MTV Cribs, Dawg"?

JEFF DRAKE: I've always thought being a "cult hero" was like getting a consolation prize, but it's better than if I had "gone metal", 'would've had to kill myself.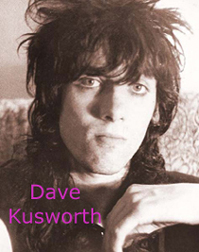 SUGARBUZZ MAGAZINE: Ever hear Dave Kusworth, from the Jacobites/Bounty Hunters/Tenderhooks stuff? I think of him as your British counterpart....
JEFF DRAKE: To be honest, I've never heard their stuff, or know anything about them, really. People have compared me to them before, but I had no idea what they were talking about. Is he good?

SUGARBUZZ MAGAZINE: He probably sings too many fey Dylanesque ballads for your taste, but, yeah, you'd dig 'im. He's like a cross between you and Peter Perrett...Ever like the Only Ones?

JEFF DRAKE: I'm a big Only Ones fan. 'Have been for a long time. I think I have most of their early stuff, not any of the re-union stuff. I can't listen to them too much without getting really bummed out, but I think they're a great band. Really great lyrics. Especially "Someone Who Cares". Great song.

SUGARBUZZ MAGAZINE: What are you currently listening to?

JEFF DRAKE: Right this second? 'Just got done listening to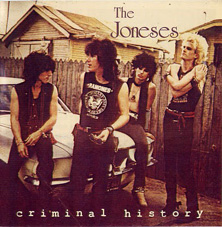 Harry Nilsson's "Nilsson Schmilsson". 'Been listening to "Son of Schmilsson" a lot too. I actually think that's a better album. Also, Muddy Waters, Leon Redbone, Robert Johnson, "Exiles on Main St.", Chris Spedding, this "Steel Guitar Hall of Fame" Sylvia found in a thrift store, Dave Edmunds, Roy Wood Wizzard, Oasis, Martin Denny, Lee Perry, the Revolutionaries (a dub band).

SUGARBUZZ MAGAZINE: If you could live anywhere in the world, where would it be?

JEFF DRAKE: Somewhere in Southern California.

SUGARBUZZ MAGAZINE: What else do you feel like talking about?

JEFF DRAKE: Well, I'm teaching myself blues banjo, and I love my girlfriend, Sylvia, very much.

SUGARBUZZ LIGHTNING ROUND: (one word descriptions, for each of the following:)

Levi and the Rockcats: Crazy.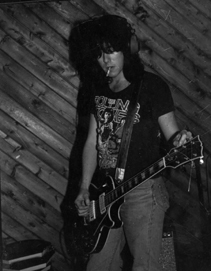 Danny Sugarman: Junkie.
Kim Fowley: Bizarre.
Ron Emory? Early collaborator.
Steve Olson? Balls.
Pat Todd? Cowgirl.
Nicky Beat? Beatnick.
Axl Rose? Huh?
Traci Guns? DUNNO>
Jeff Dahl? Arizona.
Texacala Jones? Chanteuse.
Mad Marc Rude? Artist.
Greg Kuehn? Partner.
Redd Kross? Glam.
Anthony Castillo? Friend.
Jason & The Scorchers? Nashville.
TSOL? Mike Roche.
Duane Peters? New teeth.
Top Jimmy? Cathay de Grande.
The Go-Gos? Larson Paine
Sylvia? Dreamgirl.

SUGARBUZZ MAGAZINE: Who/what did I forget to ask?

JEFF DRAKE: Where to send the checks to....

SUGARBUZZ MAGAZINE: Thank you, JONESES, for all the kicks, inspiration, and timeless songs.
www.myspace.com/amandajonesband
www.myspace.com/thejoneses82
www.myspace.com/theviceprincipals
www.myspace.com/thehollywoodjoneses
www.youtube.com/watch?v=EcrxwgvTBtU
fullbreach77.com/store/index.php?main_page=product_info&cPath=1_5&products_id=130
www.bompstore.com/servlet/Detail?no=5933
www.fullbreach77.com/fbk/band_joneses.html
SugarBuzz Magazine