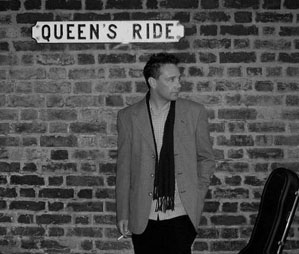 Malf

S/T Demo

By Jillian Abbene
(SugarBuzz Wash DC/Richmond VA)
SugarBuzz Magazine

It is obvious that Malf (aka David Palfreyman--lead vocals, guitarist, songwriter), has pulled influences from places that wouldn't otherwise likely be successful.

The emphasis here on groove over volume, has this charming London native as a one-man crooning force. Enlisting various talented musicians along the way to integrate a handful of fused influences that span broad with the likes of The NY Dolls, Buzzcocks, Bon Jovi and all the way to The Beatles, Malf's sound confesses four different varieties in four different songs.

The first is a modern-day Bon Jovi song. "This Goodness Burns Too Bright," drizzles a certain suaved-nostalgia of long-lost classic tunes--until you get to the chorus. Here, Malf successfully manages to bend the mood to a "Pete Shelley" hue with these lyrics, "I want to be your honey/I want to be your honey/and take your money too." The evoking steel guitar hints that not all was right in Malf's world.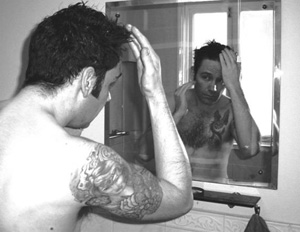 Switching to the song, "A Mate's A Mate But A Bird's Just A Bird," is claimed to be the favorite for its punk-indie 'Libertines-inspired' pluckings and thumpy bass. Ending the song with Dave's hollering outside the lines, a smooth yet heavy-ended guitar jams like a blues harmonica, peeling the upper layer of the Malf onion.

"Pseudo Halo," embraces half-breed country with a solid strum-beat carrying mid-tempo adding consistency over echoed riff. Skipping genres, with songs like this, the band manages to pull off each song as if it was a different band. In "Got To Be Seen To Be Believed," be-bop 50's style would rock any sock-hop with clarity and Dave--who is easy on the ears and eyes, steals a great concept that best describes him as a modern-day James Dean singing of a broken heart with a bunch of good friends, along with his mighty guitar.

Malf's interchangeable and diverse crew breeds talent still in the making, and brings a non-manicured eloquence ready-made for college radio and for those who crave variety. Shit, if this is the demo, I wonder what Malf will come up as a full-length CD? With good quality song writing here, time will only tell. I'll keep everyone posted.