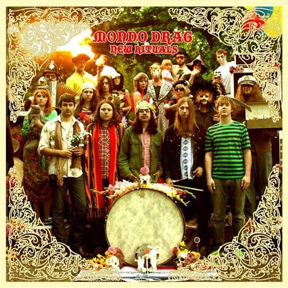 Mondo Drag
New Rituals

Alive Records

By Christopher Duda
(SugarBuzz Toronto)
SugarBuzz Magazine
Similar to hitting a nail into a piece of lumber long after the spike had made contact with the other found object is probably the best way to describe my first bad trip. Bang, Bang Bang went my mind and the rollercoaster ride just spun out of control. Lysergic Diethylamide might squeegee the inner most third eye, however it can also release demons, subliminal thoughts best left buried deep in tiny crevices.

It was on a hot summer night it became apparent I was about to converge on a journey with fellow punks, metal heads and fuck up's. "Here eat these". Famous last words. My journey into suburban hell began.

Arriving at the party we were quickly ushered to the basement with the fellow crusty cretins. As I sat on the cigarette burned couch, smells began to permeate from the burlap and foam. Sweat, stale beer and whatever other lewd acts were performed on this piece of history wafted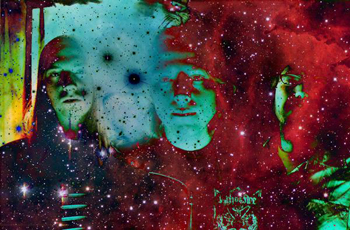 towards my snot filled nostrils. To my amazement my heightened awake state began to differentiate between the smells. However much like a whiplash fender bender I was abruptly catapulted from comfortably numb to paranoid dumb. My eyes became bigger than a rigs rim and my body melted with the sweet sweat smells and cheap beer odours into the well loved couch .My heart raced with the hardcore soundtrack while the smell of testosterone and male posturing only made my uneasiness kick into road rage overdrive.
Scanning my fellow humans I noticed that the basement had become increasingly filled with Nazi skinheads. Whatever happened to peace, love and understanding belted out Nick Lowe/Elvis Costello and I found myself asking the same question as I watched a young punk's head take a steel toe Doc Marten to the chops. Blood and teeth on the floor are not a great combination for a pleasant journey. I was frozen to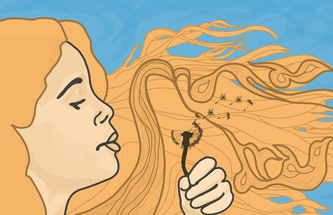 my new best friend like two horny teenagers encrusted in pangs of adulation. I became fixated on one skins "Pink Floyd" t shirt. My mind prone to analyzation tried to deduce why a cow of this nature would be grazing at the gods of psychedelia and trance? Oh,Syd what has become of this world…..The Madcap is screaming now! The worms are controlling my mind.
It only became apparent when I was up on the downslide, plunging into a corkscrew spiral that it was the cartoon sequence from "The Wall" with the marching hammers replicating Hitler's goose-stepping goons. What was more horrifying was the next skinhead that walked by had a "Yes" shirt . The image is not important ….think about it…. True purveyors of pomp and excess adorning the skinhead robot. The fact being" Yes" had about as much individuality as an Elvis clone shitting on a toilet eating a cheeseburger. Yikes the similarities are unreal. Skinhead- devoid of character, individuality and prone to be hated by large populations wearing a bands shirt that are also devoid of character and prone to progressive leanings and for some unknown reason are not hated by large populations but should be!

Classic rock wearing skinheads were making statements in some ethereal fluffy t shirt campaign. Please would some skinhead please walk by wearing a 4-Skins t shift with A.C.A.B adorning the back.

Turning to my hairy metal eating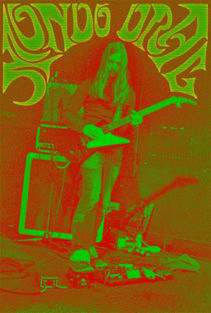 buddy I exclaimed rather loudly I'm fucked up"... To which he replied
"I never meant to be so bad to you
One thing I said that I would never do
A look from you and I would fall from grace
And that would wipe the smile right from my face
Do you remember when we used to dance
And incidents arose from circumstance
One thing led to another we were young
And we would scream together songs unsung
It was the heat of the moment
Telling me what my heart meant
The heat of the moment showed in your eyes".

My eyeballs almost exploded like some ripe filled teenage pressure filled zit cannon. My metal loving friend was spouting Asia dribble. His face contorted and I swear it morphed from a James Hetfield floppy loving sheep dog into Steve Howe with a guitar fuck face. I decided to calm down by humming "Institutionalized" by Suicidal Tendencies. The increasing number of boneheads with their arms waving madly and marching to complex noodlings would not ruin my suburban nightmare with their progressive dinosaur palette. Trying to remain inconspicuous with my fluorescent orange hair was no easy task. I figured since the couch was a burnt squash hue that maybe a passer-by might mistake the sofa for having eyes since my hair seemed to melt into the décor. I imagined walls of braces and boots talking to the couch in amazement as if it was some magical 8 ball. Yes ask me anything. I blurted out rhetorical answers like "Cheese is full of protein" and "the baculum is found in most mammal's penis' however it is absent in the human anatomy". Glances of distaste and confusion were lunged towards me . Had no one seen a talking couch. Gee, Pee Wee had Chairy on Pee Wee's playhouse!

Without warning my buddy gets up and states "I'm taking a piss" Leaving me with the most annoying drunk babbling out facts about shitty Canadian Punk bands that best not be discussed at any point ever. In hindsight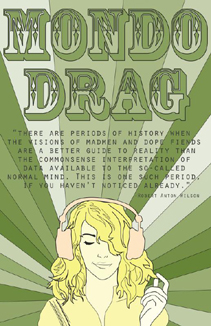 the thoughtless dribble falling from his chapped lips probably comforted me into my regression. Brainless food was accepted with glee.Mmmmm more brainless food. While the hands of time clicked - my metal loving comrade finally came dancing through the door like Travolta on speed, making it quite obvious that we were in another state, another mind and the right place at the wrong time?

Trying to contain his laughing nerve gas spew the adventure unfolded from his kielbasa lovin' lips. When not being able to locate the washroom he had wandered/squandered and meandered outside to take a well deserved excretion of golden nectar from his overly enlarged prostate. Drip, drip and Zip, Zipping up his fly and hiding his Polish sausage in his dirty jeans it was time to return to the skinhead square dance. Blindfolded by the intoxicants much like being led to an awaiting Piñata party, the Muppet like metal head wandered into the wrong door and wrong house! What entailed was he sauntered sautéed into the kitchen looking into the inviting fridge for his cheap beer. When he was not able to locate his beverage he became increasingly agitated to the fact that he thought his beer was stolen by the goose-stepping' suburban foreign skinheads. He was angry enough to burst into the living room and take on the herd of them regardless if the safety in numbers theory held much weight. Stumbling into the living room in search of boneheads he exclaimed "Okay fuckers who stole my low budget beer" To his amazement and alarm a family was sitting on their couch with a bowl of popcorn tucked between them watching "Fantasy Island" reruns. Signal to brain.... Me in wrong house, me must leave, brain to feet run like a motherfucker.The high top running shoes carried him out the wrong house and into the right house to boast about his misadventure.

Within minutes the sounds of sirens could be heard in the basement. Screams of "the boys in blue are coming" and "Here come the cops" filled the smoke filled air. My paranoia increased ten fold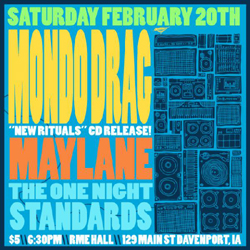 and what started as a tense situation only increased as I was now partaking in a really bad trip. A loud knock on the door with a pig like squeal exclaimed "it's the police open the door". From the first floor arose a creature in overalls, long hair, full beard and beer cooler in hand looking much like "Hill Billy Jim"- the WWF wrestler (I had another friend whom didn't have the best grasp on the English language. When he wanted to fling insults in your general direction he would state…"You look like a Bill Hilly!"). Anyways, Hillbilly Jim was firmly planted against the door with a shit eating grin and a piece of straw between his gap toothed pie hole. As the knocks became louder so did the sound of my heart ripping through my well loved hash riddled punk rock t shirt. The knocking soon manifested itself into the sounds of the door being broken down. I was reminded of the scene in E.T when the authorities came bursting through windows and doors. I yelled out "E.T phone home" but no one got the joke as I slipped and an army of Doc Marten's stepped on my head as the panic ensued basement dwellers darted past Hillbilly Jim to the first floor and out the front door. I soon followed.

Running seemed endless as my crew followed me as if I had some idea as to where I was escaping to. Yes, Hogan finally escaped and Colonel Klink was finally eluded!

What they didn't realize was the state my mind was in. For all intents and purposes I was "Maus" being hunted by the creature with the sharpest claws. I was running towards a large fence with barb wire exclaiming the world is ending . To my dismay my hairy metal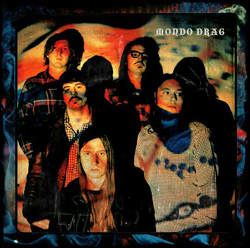 for breakfast eating friends pulled me off the chain link fence and wrestled me to the dirt. I only hoped and thanked my lucky gonads that it wasn't Hillbilly Jim pile driving me into a ripe squeal like a pig posturing. Breaking away towards the first cookie cutter suburban structure and bolting up the steps with my fists pounding relentlessly on the door exclaiming "the world is ending, the world is ending". I proceeded down the row houses repeating my dance of paranoia. Lights went on almost in succession as my 3am dance got the lovely suburbanites out of their soft cushiony beds. I heard shouts of anger echoing through the vast wasteland.

We all took off running towards the subway…them in hysterics me in full blown paranoia.

I threw my money towards the ticket collector and ran towards the tracks. I hugged the slimy wall waiting for the subway to stop. Once on board I babbled about the end of the world and watched in horror as a woman fiddled with her rosary. The subway did not stop at any scheduled stops and I was convinced I was riding the third rail into the firey pits of hell!...............

Okay moral of this story. In this state- Don't' go to suburbia, don't listen to hardcore testosterone fuelled hate, and don't end up at a party with Nazi Skinheads.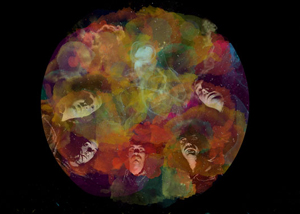 Life would have been a lot simpler if I would have ended up at a party with some ill bathed hippies listening to the psychedelic meanderings of Mondo Drag. Sabbath drones and guitars ready to bring me into a world to meet the deities that exist just above the shelf next to the third eye. History comes tap,tap,tapping on your bedroom window. Awake! Mondo Drag has pulled a colloquial language out of the cadavers of forgotten lore making it a harmonious love in for all. (Insert hugs and kisses and tepid fondling). Served on a silver platter for all those educated in existentialism, astral projection,tantra sex and an appreciation for hallucinatory, mind altering drone. Who needs LSD when I have Mondo Drag the Kapellmeister of transcendental meditation.

http://www.myspace.com/holyrocks

http://www.alive-totalenergy.com/x/