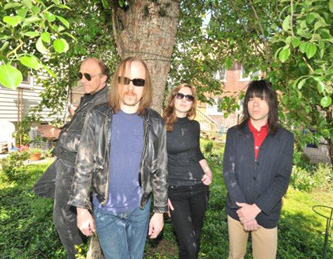 Outrageous Cherry
Universal Malcontents

Alive Records-2009

By Christopher Duda
(SugarBuzz Toronto)
SugarBuzz Magazine
Tune in, Drop Out, Tune Up, And Drop In. Be Leary of LSD. Revolt, Revenge, Remember!

Outrageous Cherry will have revival rivals evoking invidious behavior. Is Outrageous Cherry easily recognizable on the city streets of Detroit? Hell no! and you don't want them to be some poster boys splashed over billboards with flashing, blinking signs like something out of Blade Runner either. Outrageous Cherry fans pledge they are ailed by prosopagnosia. The outfits, the image doesn't matter. It is the music that plays in your head over and over like a bad case of blistering, oozing, dripping herpes. It is with you for life like the weeping wounds it festers.

Using prototype power pop/psych pop bands as a sounding board and flavoring it with early seventies U. K rock and roll such as Mott the Hoople, mid to late period Beatles and a little Roxy Music should have you salivating just at those credentials alone. Outrageous Cherry doesn't limit them selves to sounding like a revival band. They merely expand upon their influences and weave well-crafted songs about Rock and Roll, Memories, Shadows, Life, Everything in-between and Death.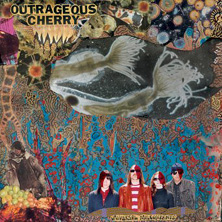 Outrageous Cherry have become known as saviors of the Psych Pop genre and lauded by such luminaries as Little Steven.

Main singer songwriter-Matthew Smith rolls out this 13th LP. So come running out behind that giant magic mushroom. Lay back. Drag on the hookah and blissfully enjoy the adventure.

This CD belongs to everyone…..just buy it!

http://www.myspace.com/outrageouscherry

http://www.alive-totalenergy.com/x/