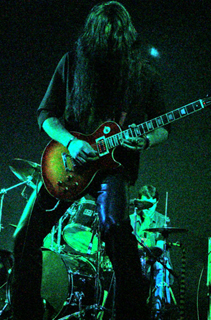 Introducing Xavier Moyano:
Argentina's Best Kept Rock-n-Roll Secret
By Reb Sixxx
(SugarBuzz International)
SugarBuzz Magazine
Look out Steve Vai and Joe Satriani: there's a new guitarist rising in your ranks. His name is Xavier Moyano and he's Argentina's best kept secret.

A few months ago I was trolling Facebook and landed upon a page for some guy named Xavier Moyano. He was hot, so of course I had to see what this dude was all about. At first it was just my general interest in his Latino sexiness, but then I noticed that his page said he was a guitarist and rock instrumentalist. Being the sort of curious rock-n- roll wench that I am, I had to investigate this new rocker. So I followed the links to his Myspace music profile and pressed PLAY. Lightning instantly surged through my quivering body, as my tongue fell out of my mouth and rolled across the living room floor. I was shocked into silence. Not only was this dude sexy as all Hell, but he could actually play. Immediately I set out to make his acquaintance.

The first few conversations were a bit awkward as he mainly speaks Spanish, but after a few rough starts and inhaling copious amounts of Google Translate, I found out that he was very nice and a wonderful conversationalist. We eventually got to talking about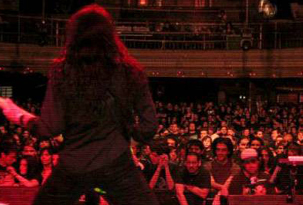 his life, career, and future aspirations.

The first thing I noticed was that he was extremely humble about his talent, which is almost unheard of in this day and age. We seem to live in an era of talentless guitarists bragging endlessly about how great they are, so when I met Xavier Moyano, a guitarist who actually has real talent, I was surprised by how quiet he was concerning his ability. I even asked him about that and his response was that he would never brag about his ability because that's not who he is. So from that point forward, I just figured his music was great enough that it did the talking for him. And since I could not get him to tell me how he became so great at playing guitar, I had to research his talent through other interviews and various websites instead. And the more I researched, the more impressed I became. I have never ever said this before, but in my professional opinion, Xavier Moyano is the best guitarist I've ever heard in my life. His talent, creative ability, and soul-stirring music is not of this earth. If God played guitar, he'd play like Xavier Moyano.

At only 28 years old, Xavier Moyano is an accredited South American Guitar Master and I agree with whoever gave him that title. He is absolutely amazing. He is so good in fact, that I have smashed all my guitars into smithereens and will never even attempt to play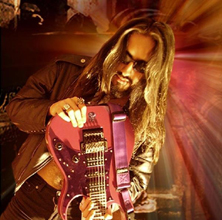 again. I fucking quit, man.

Not only is Xavier Moyano an awesome musician, but he's also a fine producer, audio/video recording engineer, and teacher. He has performed in more than 50 cities in 5 countries (Argentina, Bolivia, Paraguay, Uruguay, and Peru) and conducts many guitar clinics in conservatories, academies, institutes, and schools of music all over South America. And when he's not playing solo performances, producing, recording, or teaching, he's playing in one of his many bands. Currently he performs with the bands "Seliger" and "Ël Último Cocalero", but also lends himself to other musical projects as time allows. Do any random Youtube search and you'll find him playing everywhere...except the USA. But that's all about to change.

Rumor has it that Xavier Moyano has sights set on the USA. He recently inked an exclusive management contract with MoonShine Management Services located in the US, and is now being represented by international band manager, Rebecca Hohm. If the rumors are indeed correct, then Xavier Moyano will be landing in the US later this year. Keep your fingers crossed because we desperately need him here. As you already know, we're all currently suffering from Pop Fever, and Xavier Moyano is exactly the sort of rock-n-roll injection that this country needs to be able to recover from the onslaught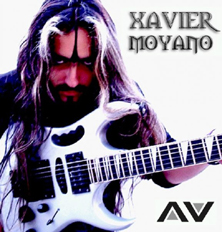 of Putrid Gaga Disease.

Xavier Moyano plays all styles of music from rock to metal, reggae to punk, folk to blues, to all other genres in the musical spectrum. The really bizarre thing is that no matter what style he happens to be playing on guitar, it sounds as if he's dedicated his entire life to learning just that one particular style. And then you'll hear him play a completely different style of music after that, and again you're shocked at how flawlessly he plays. He makes guitar playing look completely easy to do. Just watching his fingers glide up and down the fretboard is nothing less than totally spell-binding. I am in total awe of him. Others are too apparently, because Xavier Moyano is constantly being interviewed on South American television and radio, and shows up in newspapers from one side of South America to the other. Xavier Moyano has also shared the stage with many well-known bands, including the rock legend Motorhead, and just last year he performed with Orquesta Sinfónica, the symphony orchestra of the National University of Tucumán (Argentina).

The reality is I could go on and on about how awesome Xavier Moyano is, but I think it's best if I just stop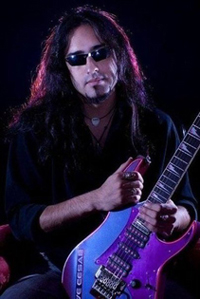 right here and allow you to hear him play for yourself. He has graciously allowed SugarBuzz Magazine readers an exclusive free download to his song, "SoLa". Just Click HERE and Turn It UP! (You can also hear "SoLa" later this year on the upcoming extreme sports film, "We Are Family: Re-Evolution", being produced by Boston Enjoy Productions in Barcelona Spain.) Xavier Moyano's career is on a very exciting path and I really look forward to seeing how it evolves.

I promise you will not be disappointed by his music and I also promise that you will become an instant fan. Rarely does anything impress me anymore, but Xavier Moyano's talent is a rock-n-roll miracle of Biblical proportions. You gotta hear this guy play.

So in the future when you're all mulling over your record collections and gazing adoringly at your favorite Xavier Moyano albums, just remember that you heard about him here first at SugarBuzz Magazine, courtesy of the one and only Rock-n-Roll Hell-Raiser, Reb Sixxx.

Keep your horns high, your fists in the air, and never EVER stop ROCKIN'!
That's an order.
Peace.

Xavier Moyano Links:
http://www.xaviermoyano.8k.com/
http://www.sonicbids.com/xaviermoyano
http://www.myspace.com/xaviermoyano
http://www.facebook.com/xaviermoyano
http://www.reverbnation.com/xaviermoyano